Letter Generation: A How-To
---
So you want to use JustifyIt® for all your Letter Generating needs? Awesome! Here is a Step-By-Step on how to do that!
Firstly before we even get into how to generate a letter, you will need an account with JustifyIt®. To register as a Business Associate, fill out the proper information within our Business Associates Agreement and click, "Sign" the system will automatically email you with your login information. Or click the "Register" button in the menu. Once that is done you are all set to write letters to your hearts content.

Step 1: Choosing a Brand/Product
When you login, you will be redirected to a page where you can select an Altimate Medical® brand you intend to generate a letter for. Once you have done that you will be redirected to a page where you can select a product to generate a letter for.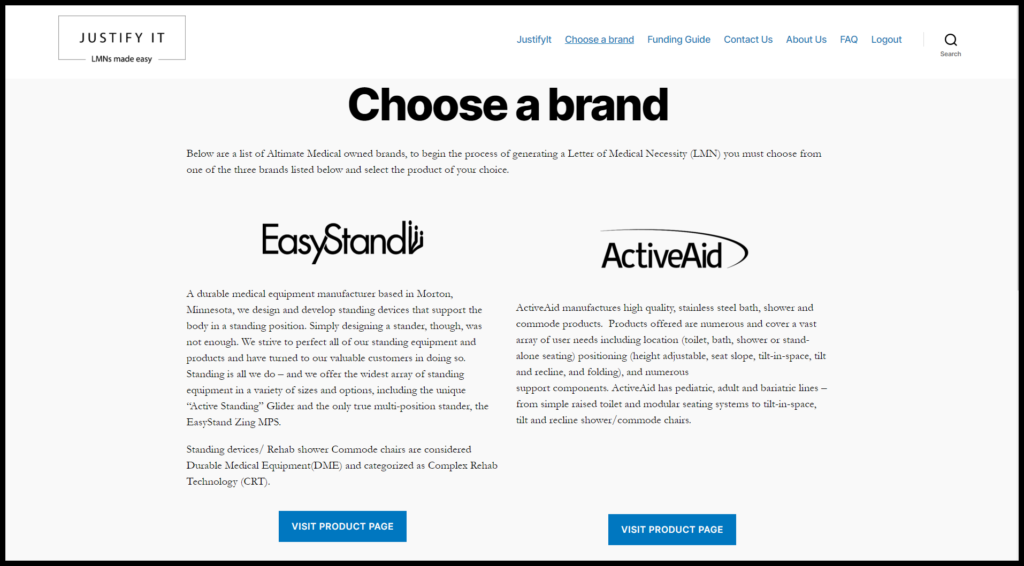 Step 2: Filling out the form
The configurators themselves have been redesigned and function differently from what you may be used to. Each configurator is also tailored to the product it was designed for. Now, you fill out the patient/clinician information as well as information on previous standing equipment trials before you begin to configure the device you have chosen. To do this is easy and painless, just scroll through and fill out whatever information you deem necessary to the finished letter.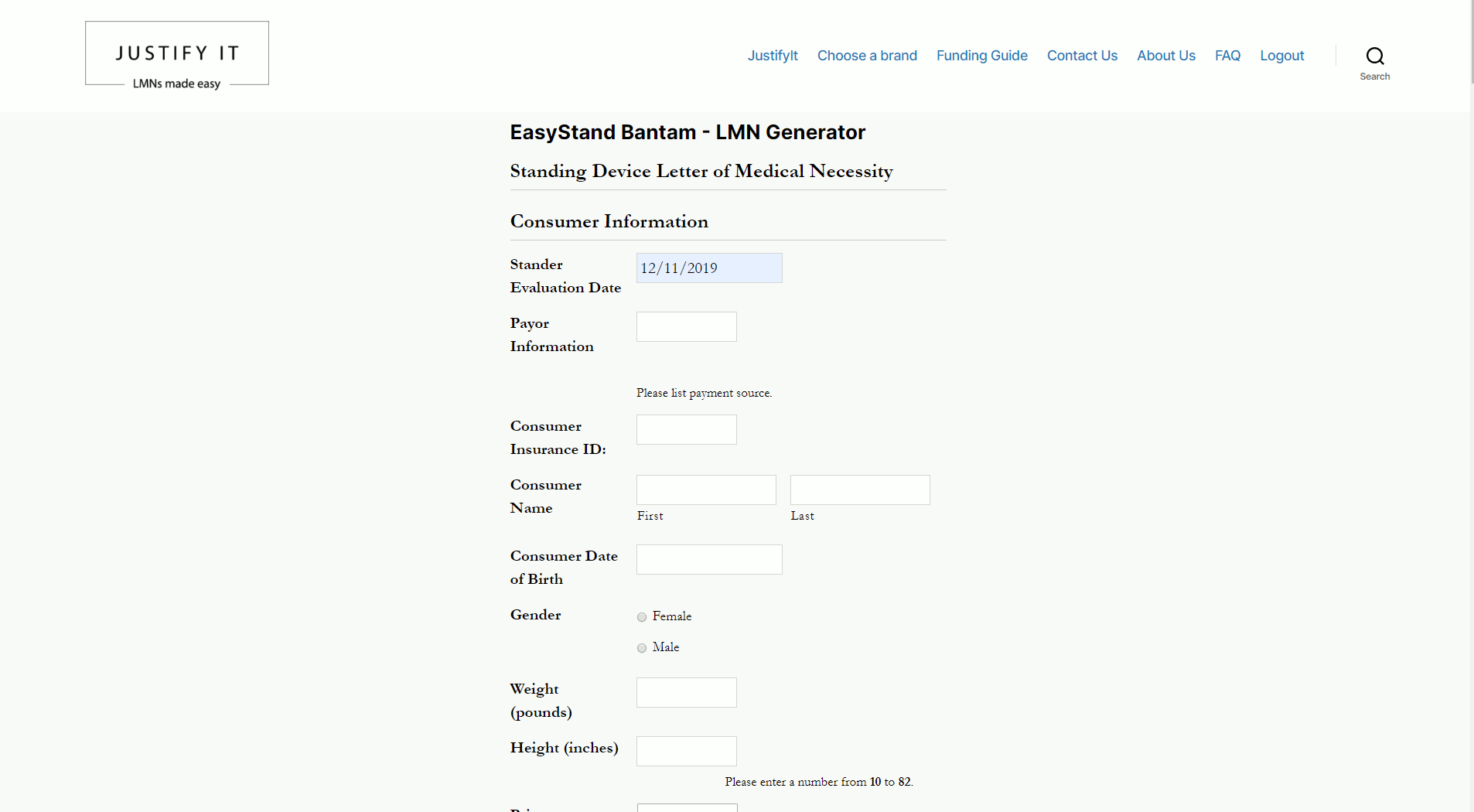 Step 3: Download or Save & Continue
When you have filled out all the necessary information, click the "Generate LMN" button to get a link to download a .PDF of your fully formatted letter. Alternatively, if you have not filled out the information and would like to come back and continue working on it click the "Save and Continue" button, fill out your email(Check spelling, punctuation marks, and capitalization) to receive a link with a unique token that will allow you to continue working on your letter. This link will only work for 30 days from generation.

Step 4: Sign and send
You will need to sign your letter, to do that you can either print it and sign it manually and mail it. Or you can open it in a PDF Reader such as Adobe Acrobat and use the built-in signature feature to add your own signature to the letter. To do so, follow the instructions here. After your signature has been added, save the file and email it to the insurance agency.
Additional information:
There is sample text provided with the form in case you may not know what to put there or would like a template you can edit with your own information. There is also research articles you can link to available on https://easystand.com/category/research-and-articles/ and https://zingstanders.com/category/research-and-articles/
Proofread your letter before you click "Submit" you will not regret it. A well-written letter has a higher acceptance rate than a poorly written letter.
The more information that you provide, the better. You cannot give too much information.
If you have any questions or were unable to complete one of the steps, feel free to contact us using the Contact Us page and we would be more than happy to assist you.